Family-Run and Independent Design and Build Specialists
Artizan Interiors is owned and run by two brothers, Alex and Fred, who can bring you timeless and effortlessly stylish and practical interiors. Passionate about craftsmanship, attention to detail, and function, they love what they do.
After a decade in design, Alex founded Artizan Interiors in 1999 and with a natural skill and intuition for the industry, he began specialising in kitchens and fitted furniture. Alex's younger brother, Fred, would help at weekends and during his school holidays and, after a spell in hospitality, decided to join his brother in the company.
The business has since grown and aims to exceed clients' expectations at every step. Alex and Fred, together with their small team, Rosie, Lorenzo, Nik, George and Sylvia, aim to provide quality products fitted perfectly, and at competitive prices.
Our team operates from our offices and design studio in Chertsey, where you are welcome to come and see us.
What about our name?
Our name Artizan Interiors is from the word 'artisan', which means skilled craftsmen who create goods using high-quality components, often by hand.
We believe that we embody the spirit of an artisan company through every part of our work. The 'z' instead of an 's' is a nod to our family history and our surname, 'Zandona'. Our fathers and grandparents have used the family name in their respective family businesses for over 100 years.
Finally, the orange in our logo was chosen because it is described as the colour of 'enthusiasm, adventure, and creativity', and these are three characteristics we value in our team.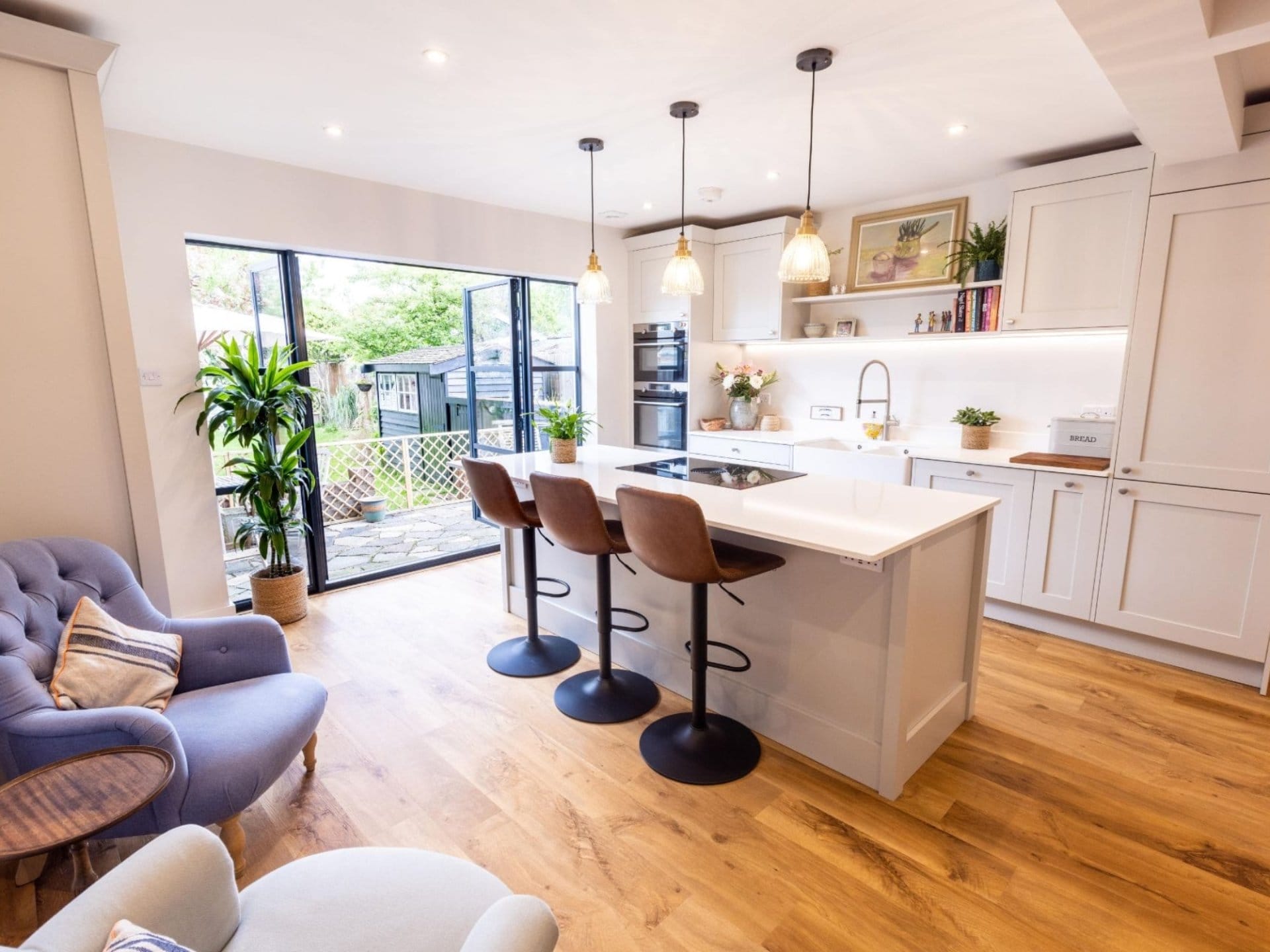 The KBSA and Artizan Interiors
As a team, Artizan Interiors are very proud of the fact that almost 80% of our work comes through recommendations that we believe, is testament to our commitment, passion and creative skills in the field of kitchen, bathroom, living spaces and bedrooms design and installation.
In addition to recommendations as a benchmark of our standard of work, we want to give future clients confidence that we are also accredited by the KBSA which is the only UK body representing the Kitchen and Bathroom Industry. It's approved members must adhere to strict codes of conduct to ensure clients can be confident that they are dealing with a reputable retailer who offers the very best standards of excellence in design, planning and installation.
Why Choose Us?
If you are new to Artizan Interiors, do take the time to read what our customers say about us as well as what the KBSA expects of its approved members and then come and talk to us about your project, whether it's your kitchen, bedroom, bathroom furniture or living space, we're confident you will not be disappointed you got in touch with us.