Does the Air Fryer have a place in the modern kitchen?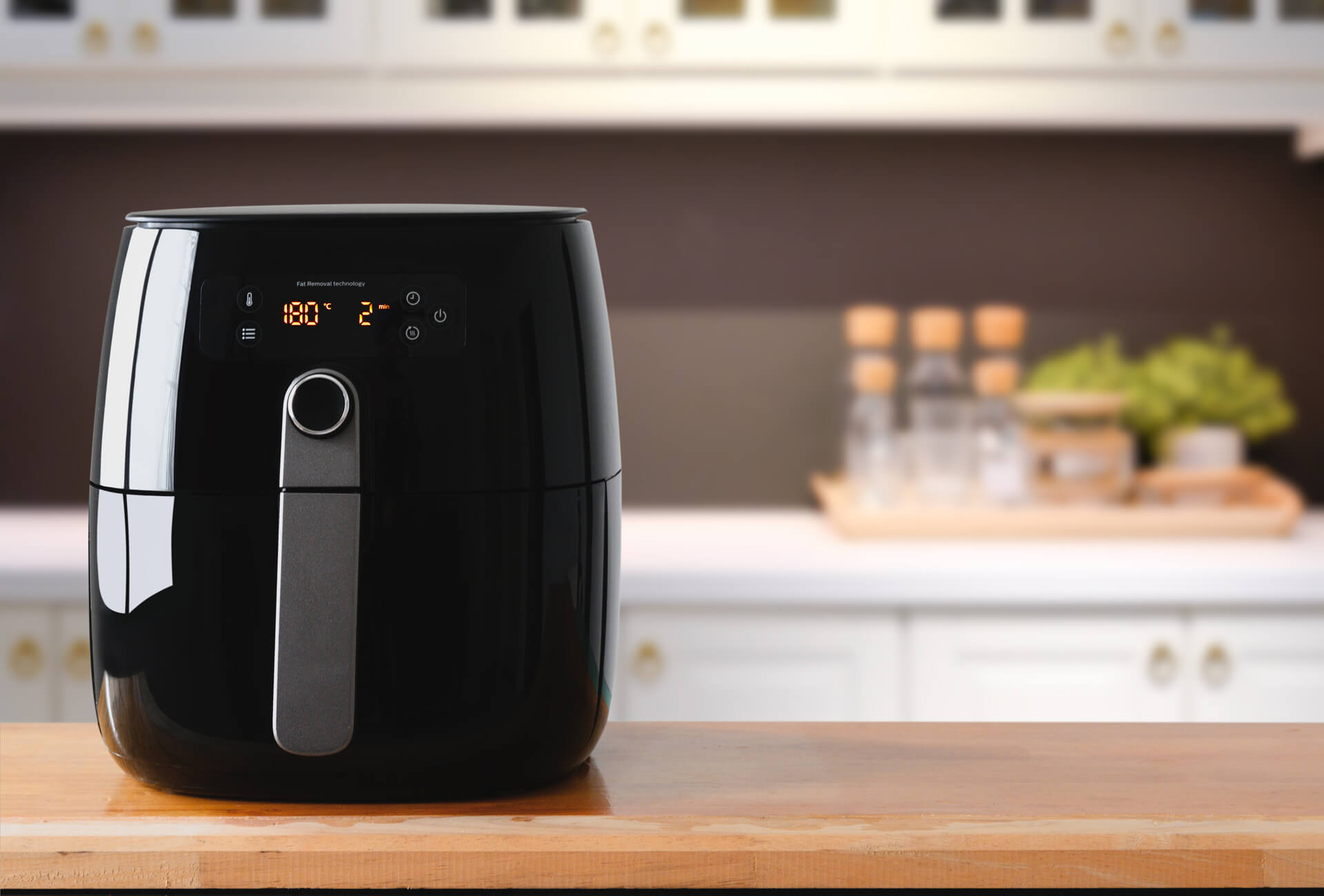 With so many of us having spent much more time in our kitchens and homes during the pandemic, the focus of our kitchen space has developed even more to accommodate our way of life. Spending lots of time at home has brought attention to how we want our personal spaces to look and feel, paying closer attention to what we like around us, and what we don't.
Whatever style of kitchen we like, or aspire to have, it is probably fair to say that we have all been drawn in some way to focus more on the aesthetic as well as practical functions, of our kitchens.
There has been an explosion on social media channels of storage ideas, storage styles, storage how to, labelling storage, tidying pantries, styling our shelves, shelfies, how to display kitchen accessories, coffee stations, the list goes on and on….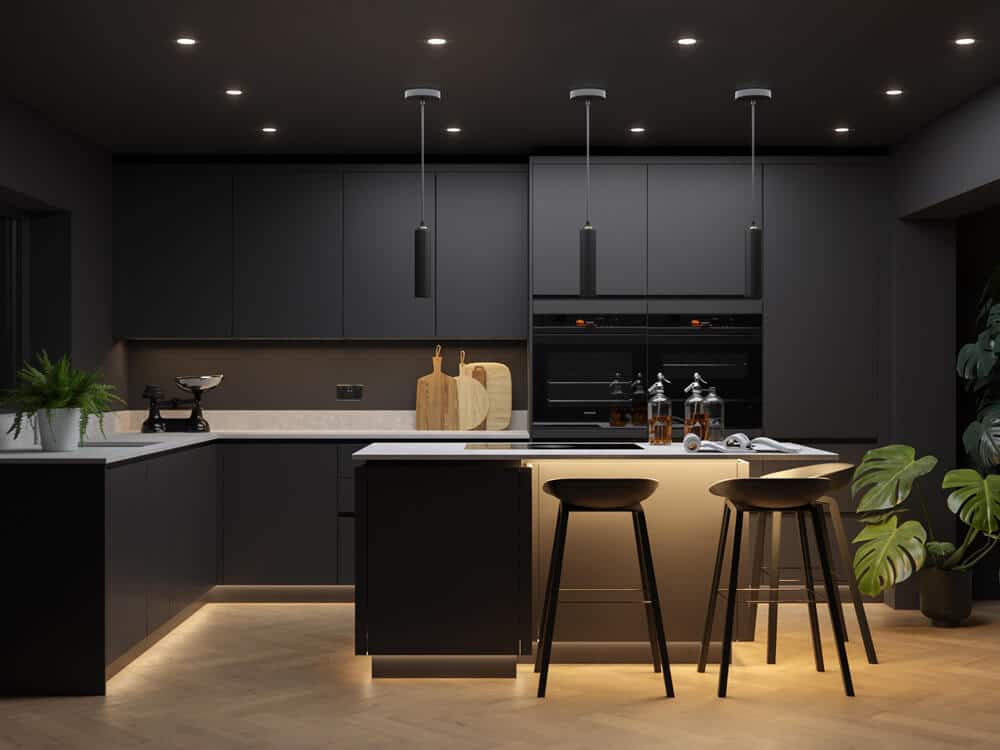 We may not have time to endlessly scroll through TikTok pages and Instagram Reels to know what is trending on the social media channels in relation to kitchens, but we will, invariably, have heard of the Air Fryer.  Whether through a recipe – lots of air fryer recipes pop up alongside the butter board trends, or a health interest – is the air fryer better than traditional frying, or economically – can we save money using an air fryer instead of an oven? Whichever way the information has travelled to us, we probably know about the air fryer by now.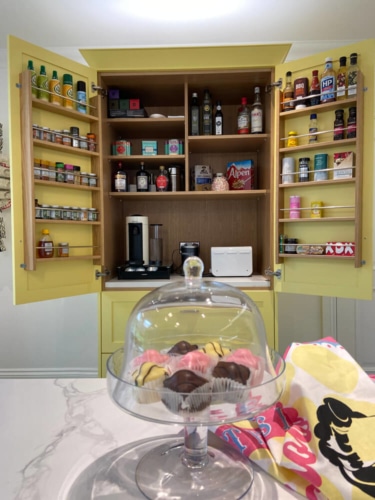 So, what is all the hype about? And does an air fryer have a place in today's kitchen?
I guess that depends on what we expect from it – gastronomically, economically, aesthetically and in terms of any health benefits.
Gastronomically
Given that the air fryer is more of a convection oven than a fryer, it could be said that it's perfect for cooking foods that are typically deep fried and if this is the food that makes you smile, this is probably going to be a perfect addition to your kitchen appliances. Many would argue that it is not just a fast alternative to fried food cooking – there is an abundance of recipes to be found that include all sorts of foods – even a full roast dinner cooked in an air fryer. For beginners, there are sites like 15 Air Fryer Recipes For Beginners (allrecipes.com) to try as well as an endless supply on all the social media platforms.
Economically
We're all affected by the energy price increases and the general cost of living so looking at cost savings wherever possible makes sense.
Earlier this year research conducted by Utilita Energy suggested that there are savings to be made by using an air fryer – detailing that air fryers on average were found to run at £55.91 per year, versus gas cookers at £121.06 per year and electric cookers at £335.57 per year.
The cost of buying an air fryer is on average between £30 and £300, varying considerably according to its features.
Aesthetically
So if we have decided to invest in one, which one would we choose and how would it look on our countertops?
Some of our clients have opted to buy one that suits their practical needs and choose to store it inside a cupboard or allocated space, together with all their other small appliances, where they live out of sight until it is needed.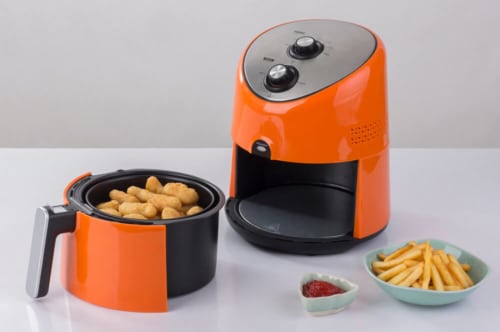 Others choose to buy one for everyday use and showcase it proudly in their kitchens.
There are many options that have developed from the original black single drawer style with a timer dial and on off light  https://binged.it/3UHd4L0 so no doubt there will be one that would look right at home in all styles of kitchen.
Health Benefits
There is plenty of information available to challenge or support the advantages of using an air fryer and as with everything, personal research is best to ensure we are able to make as informed a decision as possible. From a sales point of view, the focus will invariably favour the positives, from a medical point of view possibly a broader option of pros and cons, so it's worth investigating to ensure we are comfortable with our choices.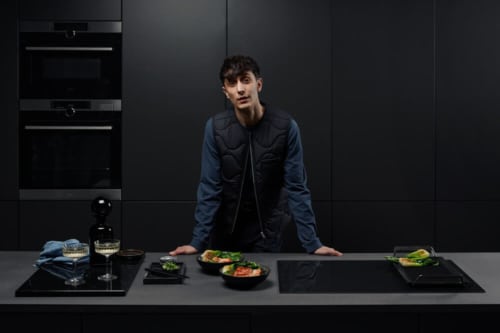 Although we do not sell air fryers at Artizan Interiors, we are always happy to help our clients with any questions that relate to kitchen appliances, including comparisons between all the various options and we welcome visits to our website as well as our Design Studio in Chertsey.