Kitchens and Kitchen Islands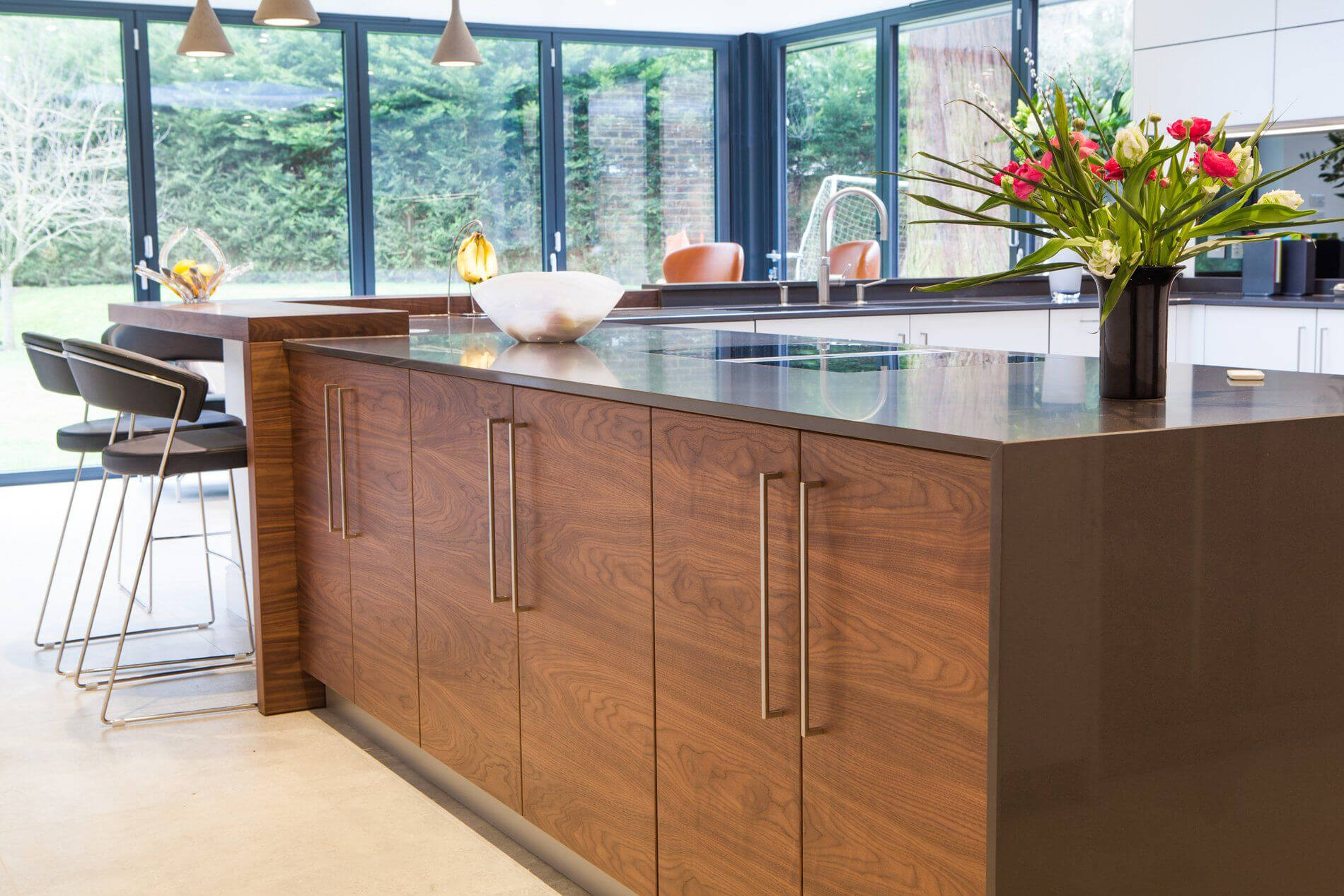 Kitchens used to be a functional workspace in the home – we stored, prepared and cooked our food there, and we cleaned our dishes – we certainly didn't spend time in the kitchen unless we had to.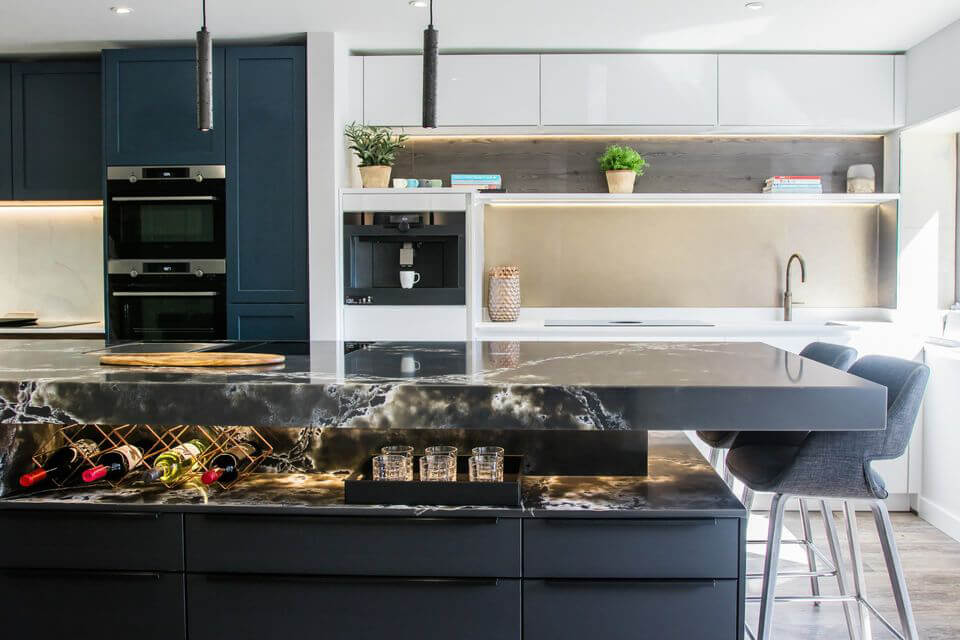 We've seen some dramatic and exiting progress in design and purpose over the years, and today, most of us consider the kitchen the social hub of the home – a place where we entertain, we eat together and we experiment with our latest Jamie Oliver recipes….
The Kitchen Island
A trend that continues to grow in popularity, and that still elicits excitement for many of us when planning a new kitchen, is the kitchen island. No matter what size or style of kitchen we are planning, if we get it right, the kitchen island can make something that has a practical use, the focal point of any space.

When our designers sit down with clients to discuss the kitchen island options, there are several key factors they highlight for consideration:
SPACE
It's important to consider the space around a kitchen island so that it's easy to move and or sit around it, it's also important to think about height so it properly serves it's primary use and to think about the overall size in proportion to the rest of the kitchen. There are basic calculations that can be adopted to ensure safety and practicality are not overlooked. When space is limited, a peninsula can often replace a kitchen island and offer the same benefits but with a smaller footprint, because it forms part of the perimeter design and can also be used to transition a work and prep area to a living, social space.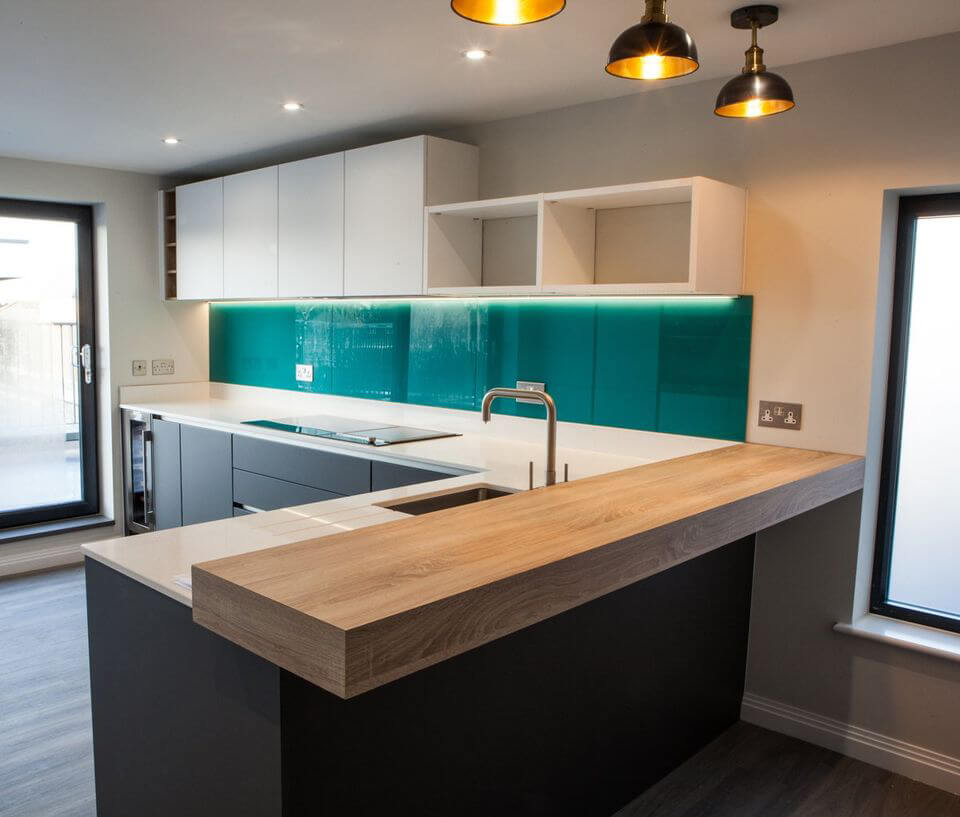 STYLE
Whether the style of the kitchen you're thinking of is what you might traditionally find in a cosy cottage or some of the imposing kitchen spaces found in a modern loft apartment, the kitchen island options are almost limitless and with some clever planning and design help, most styles can be achieved – from a vast granite topped centrepiece to a butcher's block style island on wheels.

FUNCTIONALITY
While kitchen islands tend to focus the eye on the aesthetic qualities they bring to a kitchen, there are many practical uses they can add to the home – a workspace, a prep area, a breakfast bar, a storage unit, a display area, a space to house appliances, hobs and obviously, even the kitchen sink…

WORK SURFACES
The type of kitchen worksurface to choose is often one of the biggest decisions a client makes when ordering a new kitchen – there are so many options available – do you choose granite, marble, quartz, wood, glass, ceramic tops , stainless steel, or high quality laminate? Your decision will have a huge impact on the overall look and feel.
And the kitchen island can have its own, contrasting worksurface that can add to the dilemma of choosing yet another material, but when it's done, it can look stunning. Artizan Interiors work closely with select worksurface manufacturers to ensure their clients have a good selection of quality and versatile materials to choose from.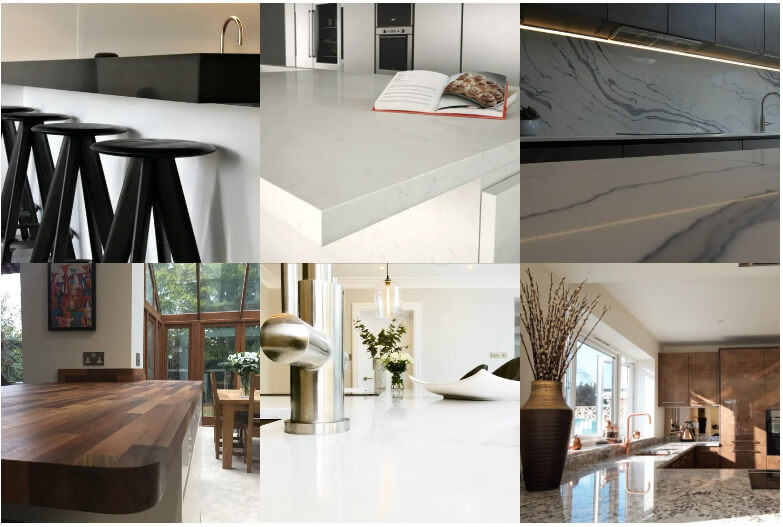 Like worksurfaces, the right lighting can sometimes be another difficult decision to make in your new kitchen, and with a kitchen island it can seem even more so. However, these days we don't all need to be interior designers to try to visualize the perfect look – a scan through platforms like Houzz, Pinterest and Instagram can give us ideas that we can bring to Artizan Interiors to create the perfect look for your kitchen island. Having worked with clients on various kitchen projects across a wide range of styles and budgets, our design team can make suggestions on practical things like proportion, height, style, warm or cool lights, colours and positioning, and bring your vision to reality. In the same way that a kitchen island can be the focal point of a kitchen, the lighting can turn a good feature into a great feature so it's important to think about it and discuss the options.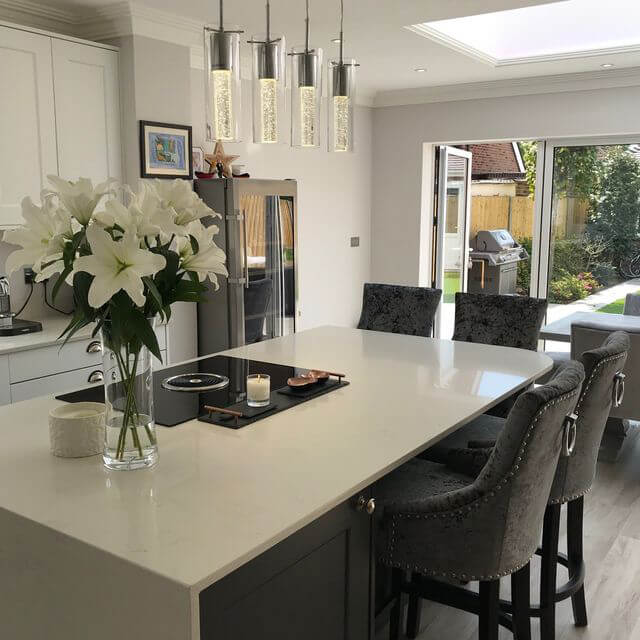 Fred and Alex have over 20 years' experience and lead our team in designing kitchens and finding the right kitchen islands and peninsulas for their clients. We'd be delighted to have an informal chat to tell you more, and of course, advise on all our other products too. Please feel free to contact us.