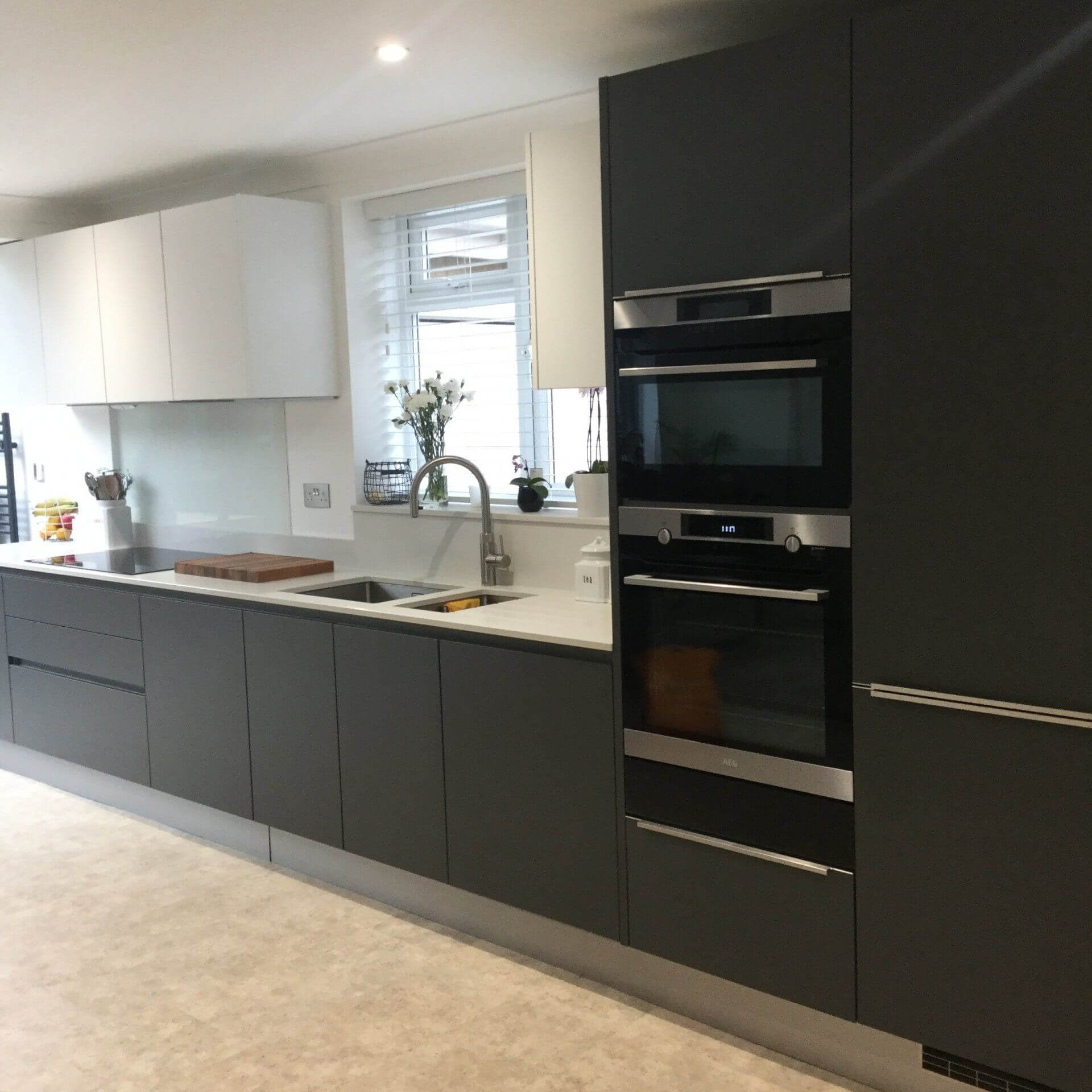 Style over substance or was it substance over style? The best thing about any kitchen these days is the ability to have both a gorgeous kitchen and one which provides easy to use cooking facilities and plenty of storage. How you access your cupboards is a big part of both elements of this. Handleless kitchens are not a new concept, having been popular back in the 60s in original kitchen designs. With a resurgence of customers choosing a modern kitchen design, the handleless look complements the clean lines perfectly. On the other hand a traditional shaker or beaded kitchen need no longer be limited to the cup and knob handle combination. With new handleless shaker designs merging the two opposing elements into one hybrid kitchen style, this creates what some might view as the best of both worlds.
WHAT IS A HANDLELESS KITCHEN?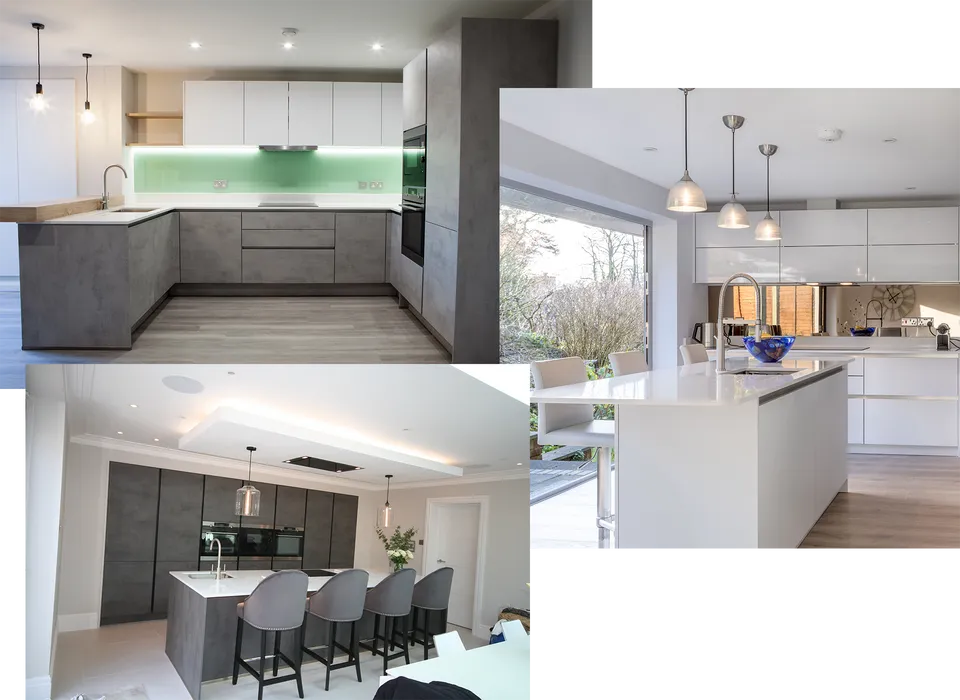 Handleless kitchens come in a few different designs. A true handleless kitchen will have a channelled finger grip rail, these come in an increasing variety of colours and finishes including metal, wood and painted. They can be fitted horizontally across cupboards or vertically between cupboards to provide grip to open the doors. Alternatives include J pull handles which are grooves formed as part of the door and push to open doors, which have no detail on the door at all. If you're conscious of finger marks, push to open wouldn't be recommended.
Handleless kitchens provide simple clean lines making them easy to keep clean and there are no handles for children to run into or for you to get caught on, making them perfect for a family home.
WHAT STYLE OF HANDLE SHOULD I GO FOR?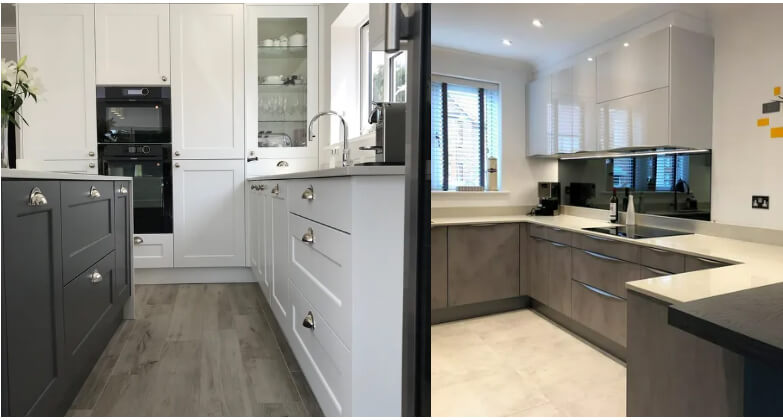 Choosing a handle for any kitchen will be influenced by the style of the kitchen. A more detailed door with a shaker panel or a beaded design will work better with cup/knob handles or a bar handle, whereas slab door designs with no detail can often be styled with more unusual and elaborate handles. Handles are offered in all shapes sizes and finishes meaning you can achieve the exact look and tie in all your fixtures and fittings in the space to match.
Modern long, thin cup handles (in the left hand picture) are a great twist on the round classic cup handle (in the right hand picture). As you can see it helps in making the left hand kitchen the more modern version of the right along with oak accents and thin quartz worktops.
Not to be outdone, a kitchen can combine the two. In this kitchen, the customer has used a stainless steel handleless rail for the low-level cupboards, but a bar handle across her tall units. Where fridges are behind tall unit doors, some customers prefer a bar handle for a better grip to open.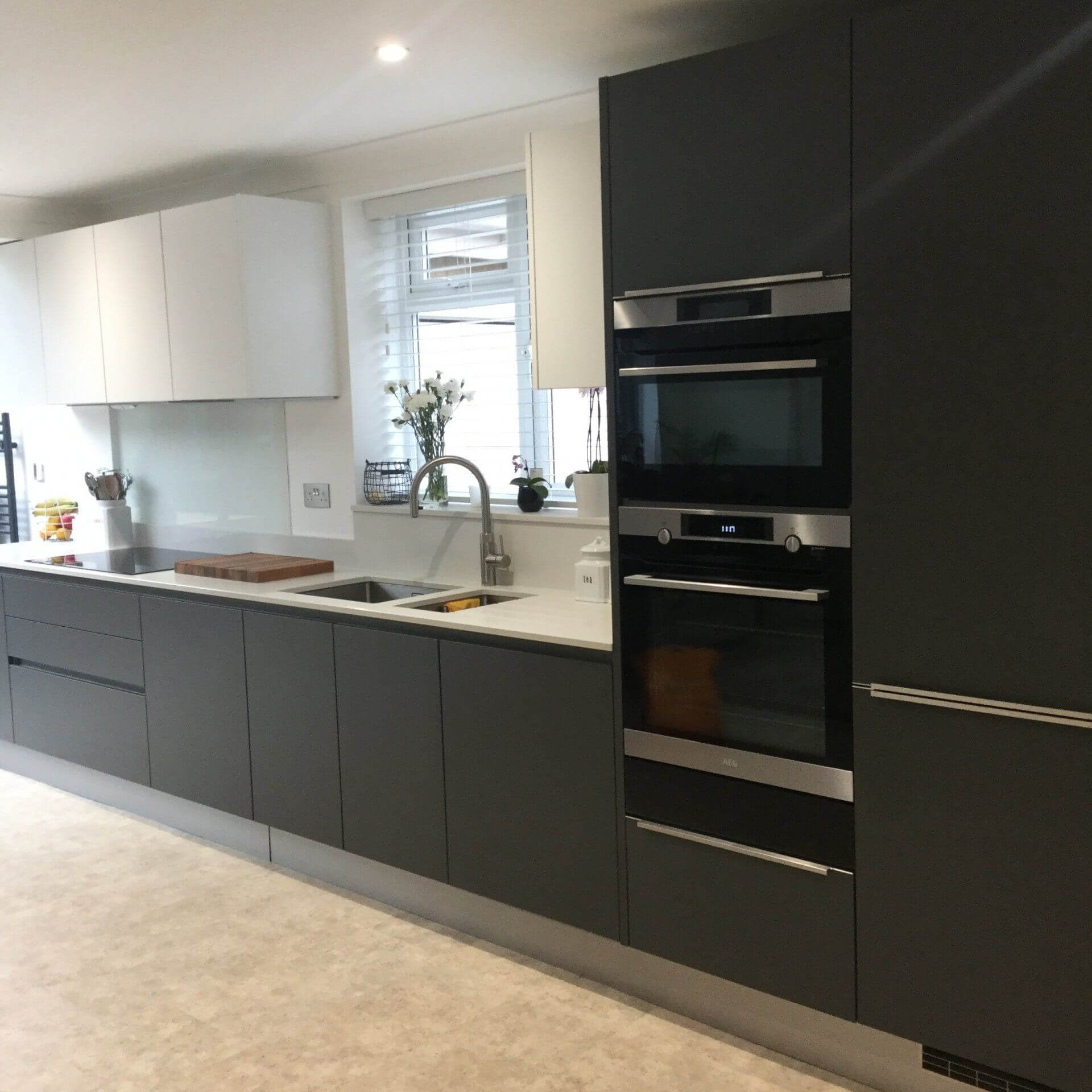 As with most things within kitchens, your choice of handle comes down to personal styles and tastes. Ultimately there are no rules and we are seeing more and more customers choosing to be individual in their choices to create their dream kitchen.
If you require any further advice our team have years of experience creating client concepts and achieving beautiful results. Please view our projects page for more examples of our kitchens or visit the contact us page to get in touch.