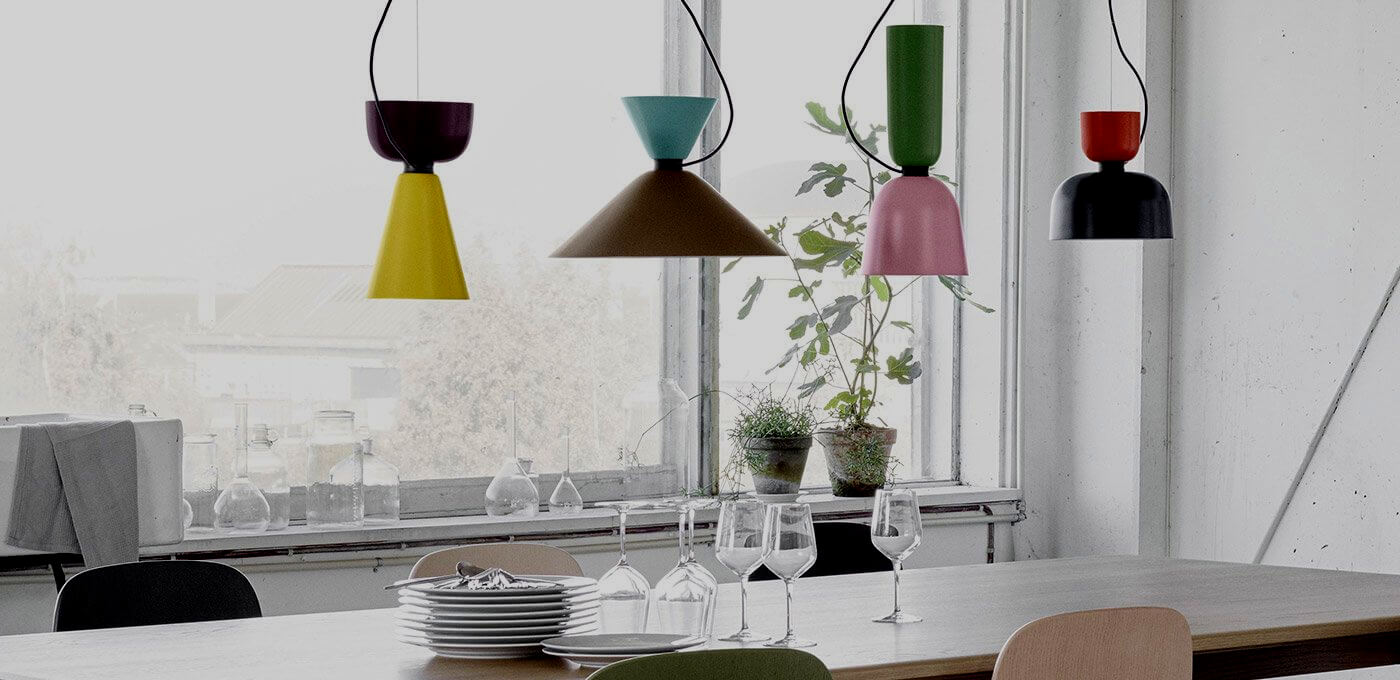 Following our blog about kitchen islands, where we briefly touched on the importance of lighting when planning a kitchen design, we've had some feedback from clients to say they'd like to read a blog about lighting so we thought to share some ideas with you.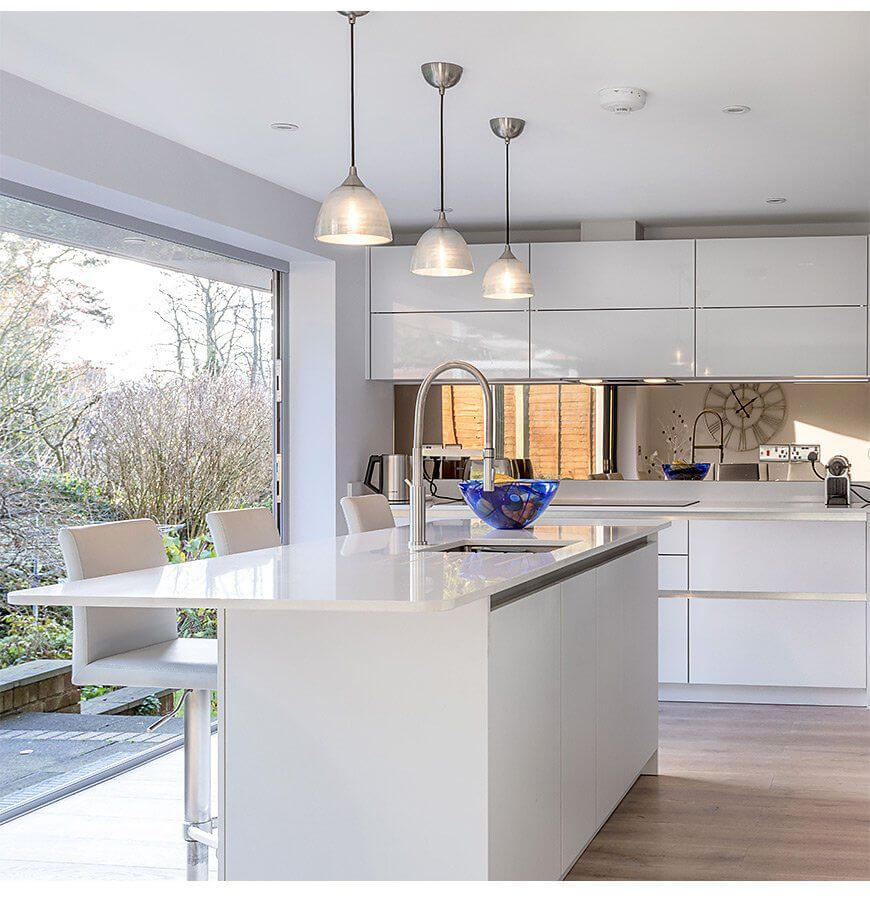 This is what we had said about lighting:
"The right lighting can sometimes be another difficult decision to make in your new kitchen…. these days we don't all need to be interior designers to try to visualize the perfect look – a scan through platforms like Houzz, Pinterest and Instagram can give us ideas that we can bring to Artizan Interiors to create the perfect look for your kitchen island. Having worked with clients on various kitchen projects across a wide range of styles and budgets, Fred and Alex can make suggestions on practical things like proportion, height, style, warm, neutral or cool lights, colours and positioning, and bring your vision to reality.
In the same way that a kitchen island can be the focal point of a kitchen, the lighting can turn a good feature into a great feature so it's important to think about it and discuss the options.


Consider kitchen lighting right at the start of your design plan – position, size and number of light features will help determine the power sources you will need. Do the research with regards to the style you want and how much of a feature you want your lighting to be. Get an idea of cost – ensure your budget allows you to achieve the look you want in your kitchen.
How much kitchen lighting do you need?
This is probably something where ' less is more' rarely applies! If you think of what strikes you when looking at a home, light is always up there next to location and space.
There are guidelines to help us decide how to calculate what we might need :
Measure the kitchen, multiply the length by the width to get the square meterage, then multiply this by 25. For example if the kitchen is 4 meters by 5 meters that equals 20 square meters, 20 multiplied by 25 gives you 500, so 500 watts of light is required. This figure is generally speaking, the basic light level required for lighting. Additional lighting can be added to focus on a particular area or to add a further feature – just ensure it's planned out as much as possible so that any wiring/electrical requirements are considered.
Don't be afraid to be bold – now more than ever we don't have to conform to a particular style that traditionally would 'suit' the home and kitchen space – we can create a look that's unique to your vision whether that's having something bespoke or off the shelf, the possibilities are endless.


Something you may notice if you scroll through images of kitchen lighting is the interior designers' 'rule of 3' aesthetically speaking, when items are on show, odd numbers tend to please the eye according to some experts and a row of 3 lights, either as a one fitting or individual pendants, is often displayed above a focal point, like an island or peninsula.


But remember, this is your kitchen lighting and therefore your choice – even numbers work just as well as odd numbers and your kitchen should reflect your individual style.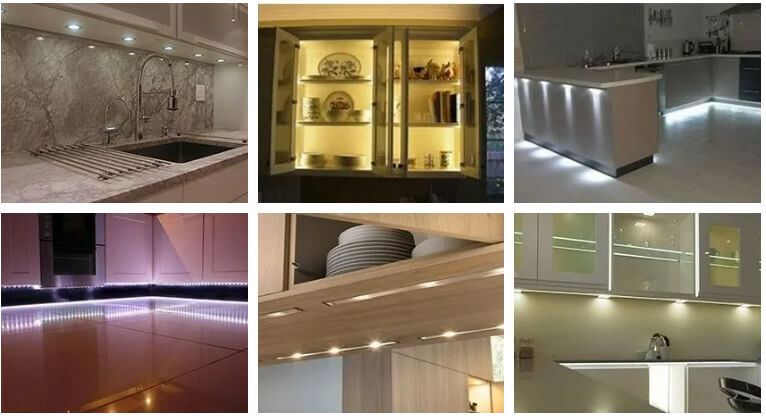 Ceilings are of course not the only place from which we expect to see our kitchen lighting – kitchen cabinetry, under cupboards, walls and flooring are just some of the places from which lighting can create a mood, a style and a statement. With some clever planning, you can achieve kitchen lighting with impact.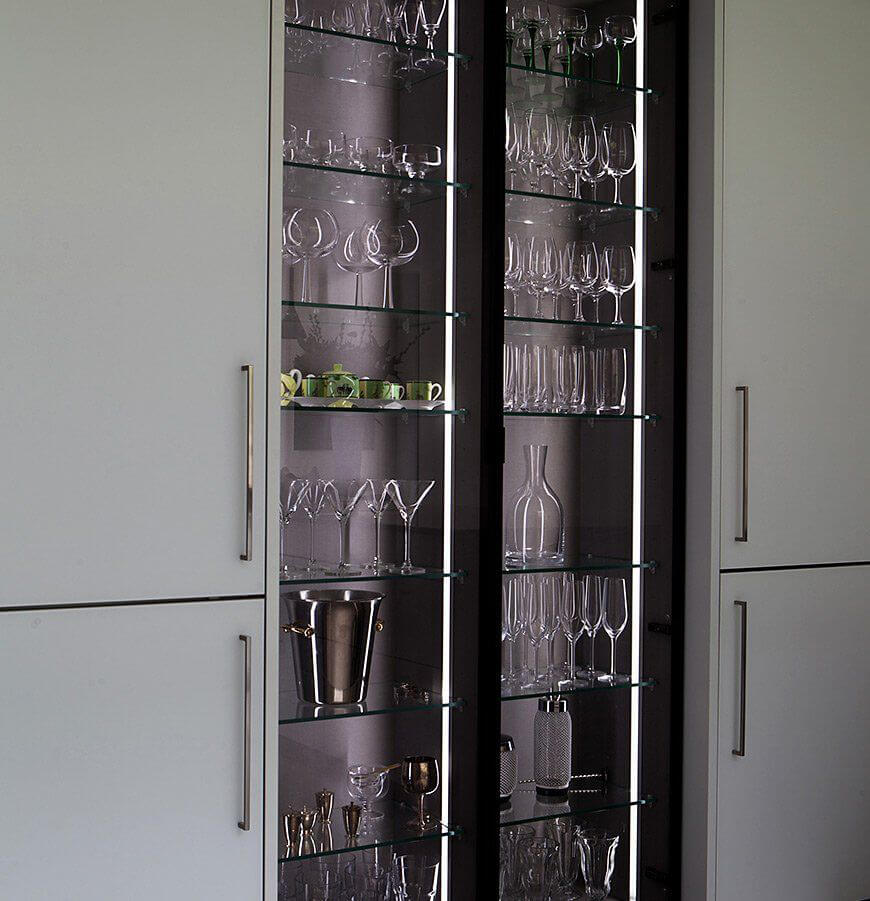 The lighting in this Stormer display cabinet we recently designed for clients in Ascot is adjustable – LED strips that can be dimmed but also changed from warm to cool lighting, giving very different looks at the touch of a remote controller.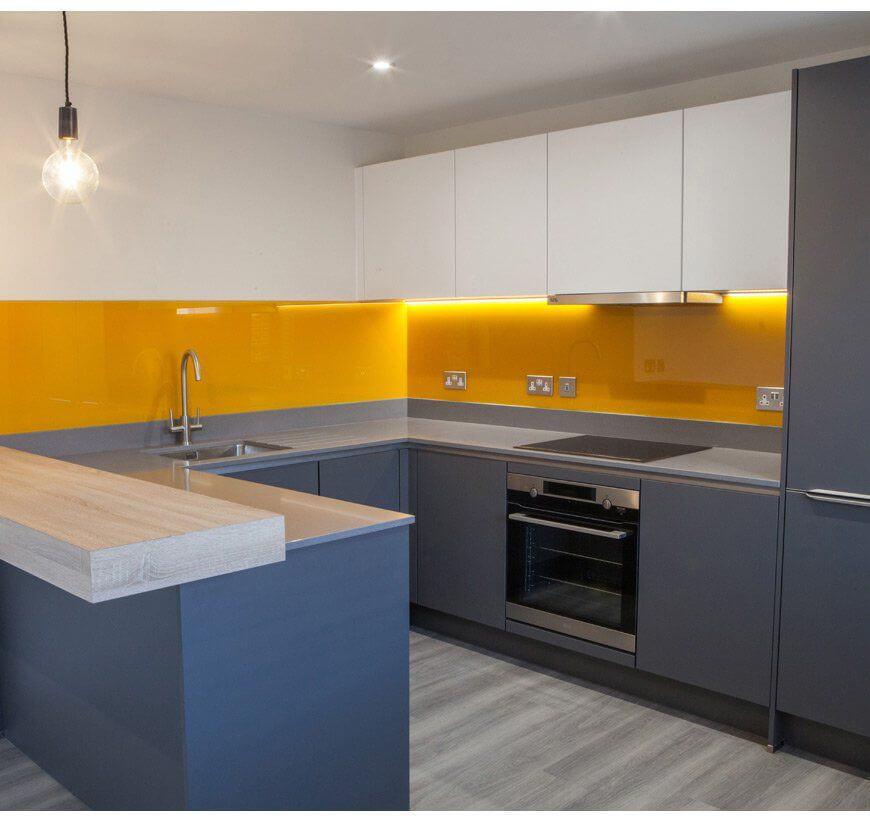 Simple LED under cabinet strip lighting can really highlight a stunning feature of the kitchen – like these coloured glass splashbacks we designed for a project in Chertsey.
For something a bit special, currently many of our clients are selecting lighting from Buster + Punch and Tala, both of whom offer a wide selection of options and as you would expect, are both companies conscious of environmental considerations.
https://binged.it/2UeLZCO
https://binged.it/2HWn5RL


Tala is award winning with a stunning London showroom and was founded by university friends with a passion for design, technology and sustainability – https://bit.ly/2OvVSqz
Buster + Punch are also London based and don't only design lighting –they have a passion for all things design, including motorbikes, hardware and whisky bars! The company was founded by London architect and industrial designer Massimo Buster Minale in 2013. – https://bit.ly/2U25NtH
As a point of reference, TreeHugger is a leading media outlet covering all things 'green' and offer great insights and articles on news, products and solutions, including lighting options for those passionate about the environment as well as the aesthetics of their lighting choices. https://www.treehugger.com/search/?q=lighting
As with sourcing furniture and accessories, well known high street stores and department stores are worth exploring for your lighting needs and can offer beautiful lighting at very affordable prices with the advantage of you being able to physically see the item before buying. In addition, popular on line stores like Wayfair, My-Furniture.com and Lights.co tend to have a lot of current trends readily available and at competitive prices.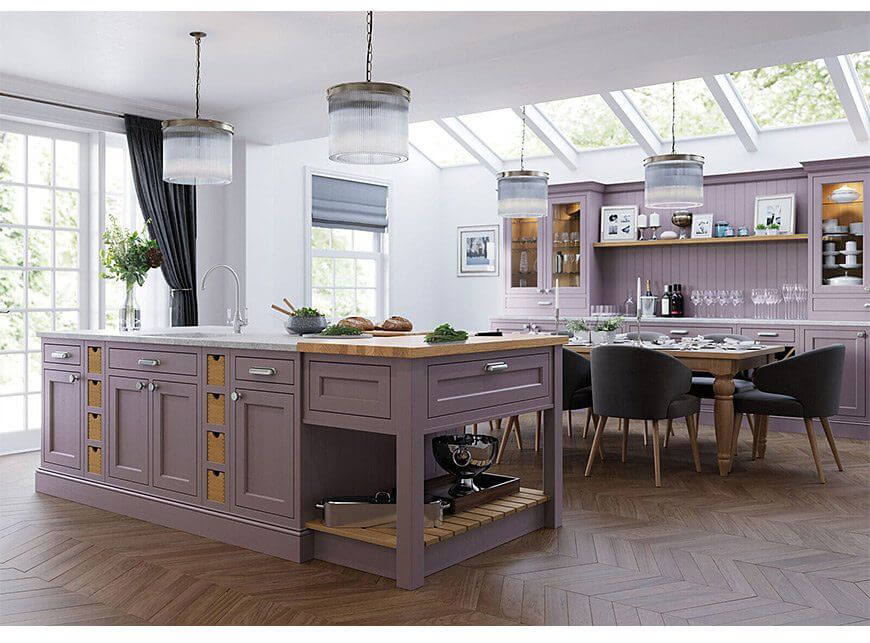 Fred and Alex have over 20 years' experience in designing kitchens and finding the right kitchen lighting for their clients and we'd be delighted to have an informal chat to tell you more, and of course, advise on all our other products too. Please feel free to contact us.